Tired of the same old party games? Well, this puzzle party game is OLD, but it's likely new to you and your guests!

There are 17 things wrong with this illustration from The Book of Knowledge encyclopedias, circa 1910. Can you & your guests find them all?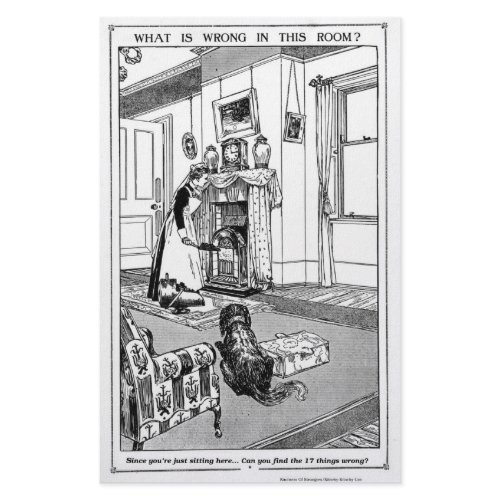 Great for bridal showers, couples moving in together, housewarmings, college kids and others moving out -- see if they are ready to do all the household chores ;)
(Yes, I'll give you the answer guide if you need it!)
Available from me in two forms: 1) a
download at Etsy
you can print yourself, or 2)
printed sheets from Zazzle
.